AnyStock Stock and Financial JS Charts 8.1.0 27.16 MB
AnyStock Stock and Financial JS Charts is a flexible javascript charting library to visualizing large data sets in interactive HTML5 charts. Designed to display date/time information it offers various chart types, drawing tools, technical indicators.
OS: WinXP,WinVista,WinVista x64,Win7 x32,Win7 x64,Mac OS X,windows2003,windows Vista Ultimate,windows Vista Ultimate x64,Android,iPhone,Linux,windows Tablet PC Edition 2005,windows Media Center Edition 2005,windows Vista Starter,windows Vista Home Basic,windows Vista Home Premium,windows Vista Business,windows Vista Enterprise,windows Vista Home Basic x64,windows Vista Home Premium x64,windows Vista Business x64,windows Vista Enterprise x64,windows 8,Linux Console,Linux Gnome,Linux GPL,Linux Open Source,Mac OS X 10.9,Mac OS X 10.8,Mac OS X 10.7,Mac OS X 10.6,Mac OS X 10.5,Mac OS X 10.4,Mac OS X 10.3,Mac OS X 10.2,Mac OS X 10.1,windows 10,windows Server 2003,windows Server 2008,windows Server 2008r2,windows Server 2012,iOS,iPad
Language: English,Arabic,Chinese,German,Japanese,Portuguese,Russian,Spanish
Download URL:
http://cdn.anychart.com/releases/8.1.0/anychart-installation-package-8.1.0.zip
Read more:
http://www.anychart.com/products/anystock/overview/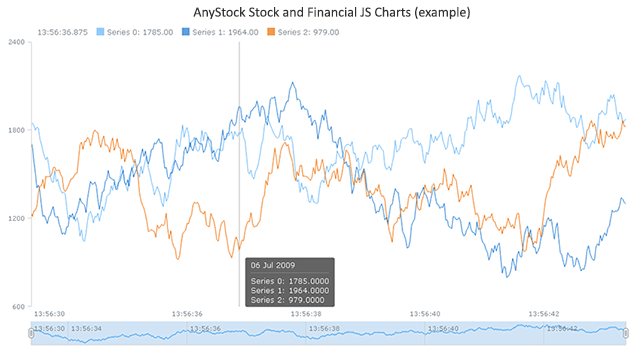 AnyStock Stock and Financial JS Charts 7.13.0 1.62 MB
AnyChart Stock and Financial JS Charts (short name: AnyStock) is a javascript based financial and stock charting library. AnyStock technology turns your real-time data into highly sophisticated charts with interactive features, bringing visualization of your data to the Web and providing a full feature set for creating real-time streaming and data manipulation applications.
Designed to display date and time based information, AnyStock is the ideal tool for client reporting and performance reporting applications. Reports and Dashboards are visualized with scrolling, drill downs, panning and zoom functionality available in all of our HTML5 charts. AnyStock brings analysis of your FOREX, commodity and investment market data to life. The ability to review long term and large data sets can easily be handled with scroll, pan, and zoom controls.
AnyStock is fully integrated into AnyChart 7 Framework and shares most of its ideology, settings technique and ease of use - and you can use AnyStock along other charts including those available in the AnyChart javascript Charts, AnyGantt javascript Gantt Charts, and AnyMap javascript Maps.
AnyStock supports a wide range of stock chart types (including Candlestick, OHLC, Line, Spline, Column, Step Line, Area, Step Area, Spline Area, Marker, Range Column, Range Area, and Range Spline Area JS charts) and technical indicators (MACD, ROC, RSI, SMA, EMA, and custom). Drawing tools (including Line segment, Ray, Trend line, Trend channel, Andrew's pitchfork, Fibonacci fan, Buy/Sell signals, and many others) and adding of news events (analyst opinions, insider trading, dividends, and key developments) to improve the ability to analyze information effectively are also available and have made an important contribution to the superfast HTML5 visualization of stock/financial data with AnyStock JS.
OS: WinXP,WinVista,WinVista x64,Win7 x32,Win7 x64,Mac OS X,windows2003,windows Vista Ultimate,windows Vista Ultimate x64,Android,iPhone,Linux,windows Tablet PC Edition 2005,windows Media Center Edition 2005,windows Vista Starter,windows Vista Home Basic,windows Vista Home Premium,windows Vista Business,windows Vista Enterprise,windows Vista Home Basic x64,windows Vista Home Premium x64,windows Vista Business x64,windows Vista Enterprise x64,windows 8,Linux Console,Linux Gnome,Linux GPL,Linux Open Source,Mac OS X 10.9,Mac OS X 10.8,Mac OS X 10.7,Mac OS X 10.6,Mac OS X 10.5,Mac OS X 10.4,Mac OS X 10.3,Mac OS X 10.2,Mac OS X 10.1,windows 10,windows Server 2003,windows Server 2008,windows Server 2008r2,windows Server 2012,iOS,iPad
Language: English,Chinese,Russian,Spanish
Download URL:
http://static.anychart.com/cdn/binaries-package/7.13.0/anystock.zip
Read more:
http://www.anychart.com/products/anystock/overview/